Ursa is dedicated to providing the industrial market place with top-quality solutions. We have experience of providing practical & successful IT Management solutions to clients hailing from diversified business domains. Our business approach is based on establishing a long term partnership that encourages success through mutual benefit and teamwork. Our services are spread across industries ranging from Media, Wholesale & Retail business, Entertainment, Advertising and Publishing, Real Estate, etc. We have gained expertise in eCommerce, Payment Gateways Integration, Video Streaming, Online Payment Processing, Social Networking, Web services, API development, and Flash-based media-rich websites. We are an ambitious, result-driven, high-skilled team-oriented to create effective solutions based on Open Source Technologies and can manage all the steps of the product life cycle: requirements, design, implementation, testing, delivering and support. We have a history of successful cooperation with various clients – from a very small one-person business to big international companies. We are a group of professional development/maintenance engineers with more than 6 years of experience in delivering superior products and custom solutions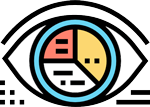 OUR VISION
Our vision is to develop in a constant manner and grow as a major IT service provider to become a leading performer, in providing quality Web and Software Development solutions in the competitive global marketplace. Our professional, flexible and integrated process reflects in what we do.

OUR MISSION
To lead in the various avenues of Software Outsourcing market, implement novel ideas in project development and deliver cost-effective and required solutions to its prospective clients.Maintaining and upgrading the quality of work and motivating people to constantly deliver work to the client's satisfaction.
WORK PROGRESS


1. DISCUSS

2. MAKING

3. LAUNCH
Ready to discuss your project?